Website: www.websitedesignmacclesfield.co.uk
Telephone: 01625 427 785 or Mobile: 07733 380 480
.. Website Design and Search Engine Specialists ..
If you're interested in a website, just text/email us your company name with a couple of photos, we will then text/email a private link to you, showing a trial no obligation part page draft. If you like what you see and proceed, then you can advise any updates to it as it develops further.
No pressure sales talk here... If you just want to text first, ask a few general questions, then thats fine.
Text or call us on - Mobile: 07733 380 480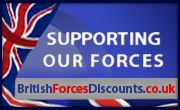 All our websites have a slim scrolling centre section suitable for mobiles,
wide screen users will see a background image at each side.
We can design websites from a single page,
to multiple pages - the choice is yours.
Facebook and Twitter links can be added if required
Helping Hand Website Design - Moss Lane, Macclesfield, Cheshire SK11 7TP