Website: www.websitedesignmacclesfield.co.uk
Telephone: 01625 427 785 or Mobile: 07733 380 480
.. Website Design and Search Engine Specialists ..
You can invest now and help 'you and your business progress' for future decades ahead... Just a £50 deposit is required, then we will text/email a link to your phone - so YOU can see the website design progressing, and advise any changes to it.
1 page website 'design cost' is just £150 - similar to examples below,
all wide screen friendly, and mobile friendly...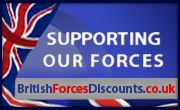 Text or call us direct on - Mobile: 07733 380 480
All our websites have a slim scrolling centre section suitable for mobiles,
wide screen users will see a background image at each side...
Facebook and Twitter links can be added if required
Helping Hand Website Design - Moss Lane, Macclesfield, Cheshire SK11 7TP